Two New Production Music Albums Now Available!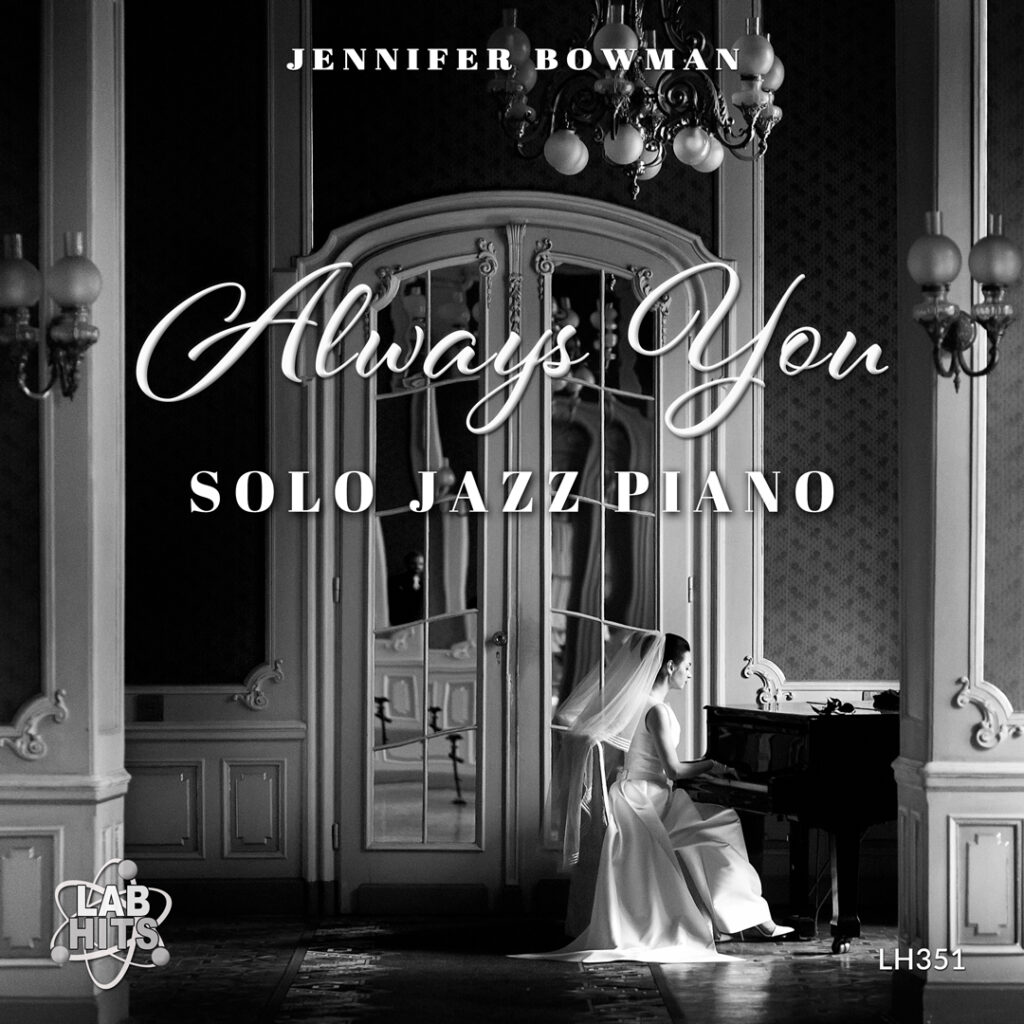 I am pleased to announce the release of two new production music albums with LabHits.
Always You is a collection of elegant solo jazz piano ballads inspired by the American Songbook.
Butterflies in Spring is a collection of uplifting piano tracks in a variety of positive moods.
Tracks on these albums are available for exclusive licensing for film, TV, and other media projects by contacting LabHits. You may also listen to the tracks on Spotify!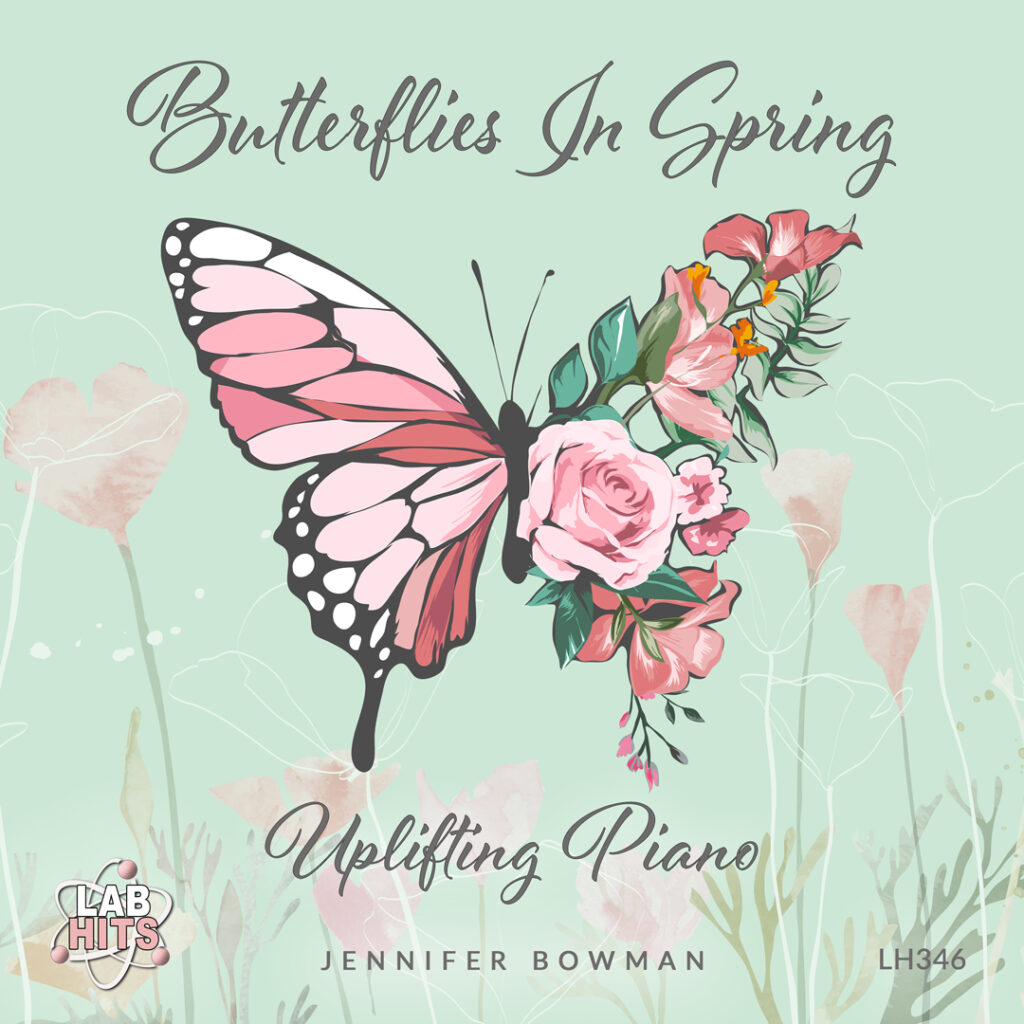 Spitfire Scoring Competition
Original music by Jennifer Bowman
#MyBridgertonScore
I decided to enter Spitfire audio's scoring competition this year. I chose to use traditional instruments with some interesting rhythms and also chose to have a recurring melodic theme played by the cello. I used mostly Spitfire instruments and LogicProX to create my entry. I hope you enjoy my selection! Click here for link to YouTube.
Music For Media
I write music in various genres for Film/TV. Please listen to my Disco playlist for an idea of the genres I write in (scroll down for the different genres). Feel free to contact me personally with the details of your project or to find out where you can license my music for sync.
My first book of piano pieces has just been published!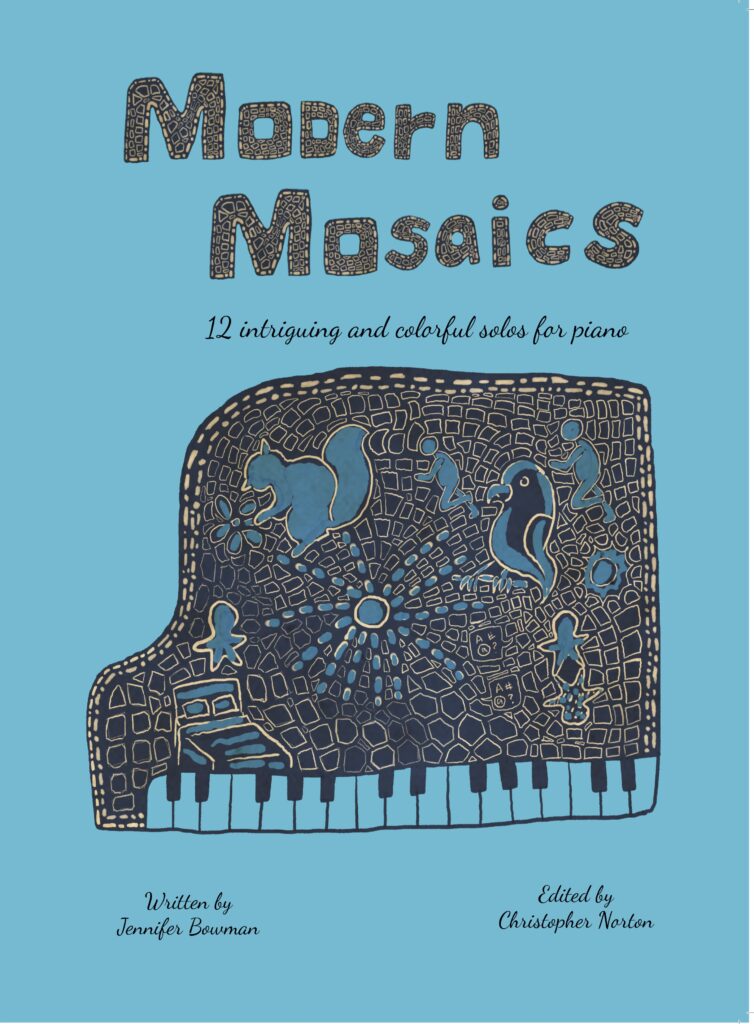 Modern Mosaics
I was grateful to collaborate on this project with the esteemed composer Christopher Norton, and Andrew Jones of 80 Days Publishing.
This book is a collection of 12 intermediate-level piano pieces. They feature the same sorts of challenges as the more "traditional" repertoire, but are written in the contemporary element–with popular, jazz and new age colors.
80 Days Publishing is located in the UK and will ship worldwide. Just click on this link.
Special thanks to Christopher Norton for editing and guidance, Andrew Jones for the beautiful engraving, Joy Liu for the cover, Michael Stegner for continuing musical guidance, and my family for giving me time and space to work on my creative projects.
YouTube composer performances please click here!
UPDATE: One of the selections in this book, "Mysterious Mosaics" will be featured in the Royal Conservatory 2022 Piano Syllabus, level 2.
Newest EP "Collage" Now available!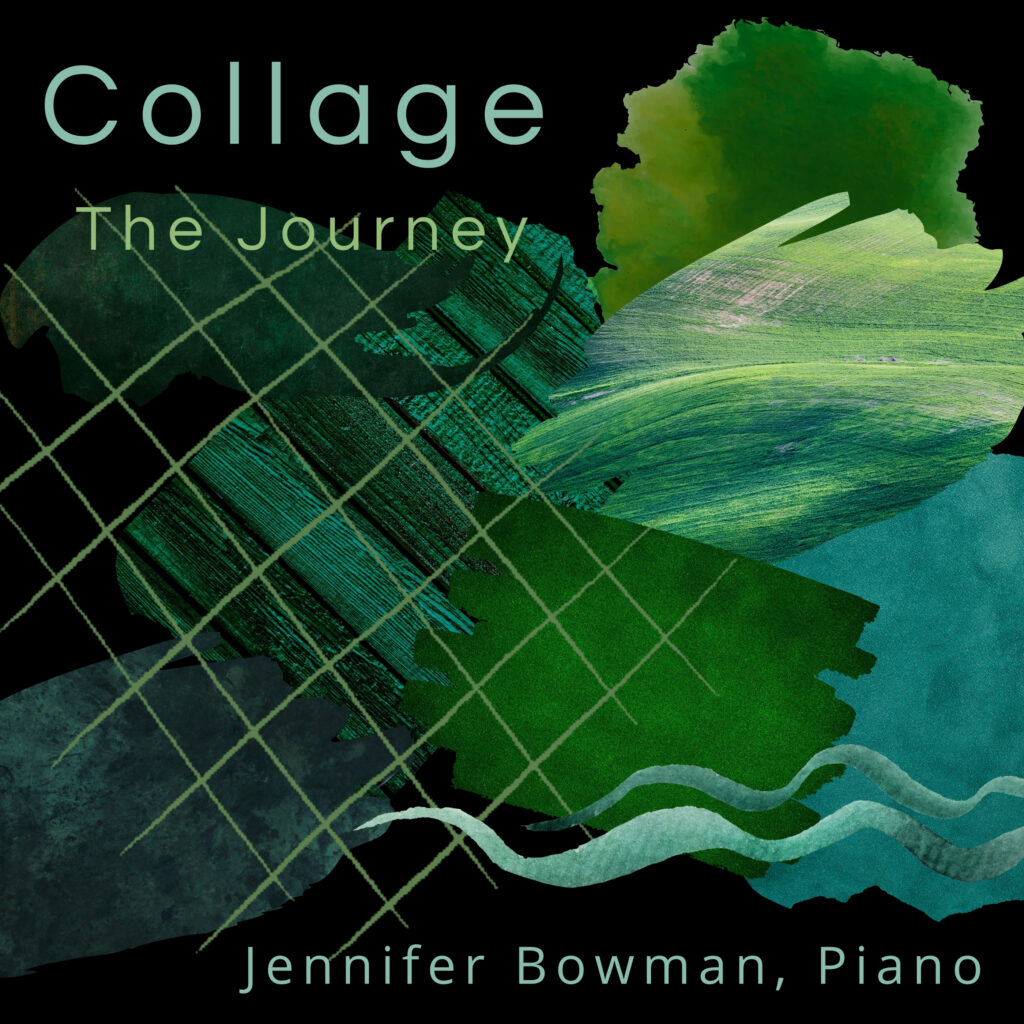 My latest EP "Collage" is now available on all streaming service. This project consists of 5 piano solos inspired by both my musical and personal journeys. Sheet music for these pieces is available here.
As always, thanks for listening!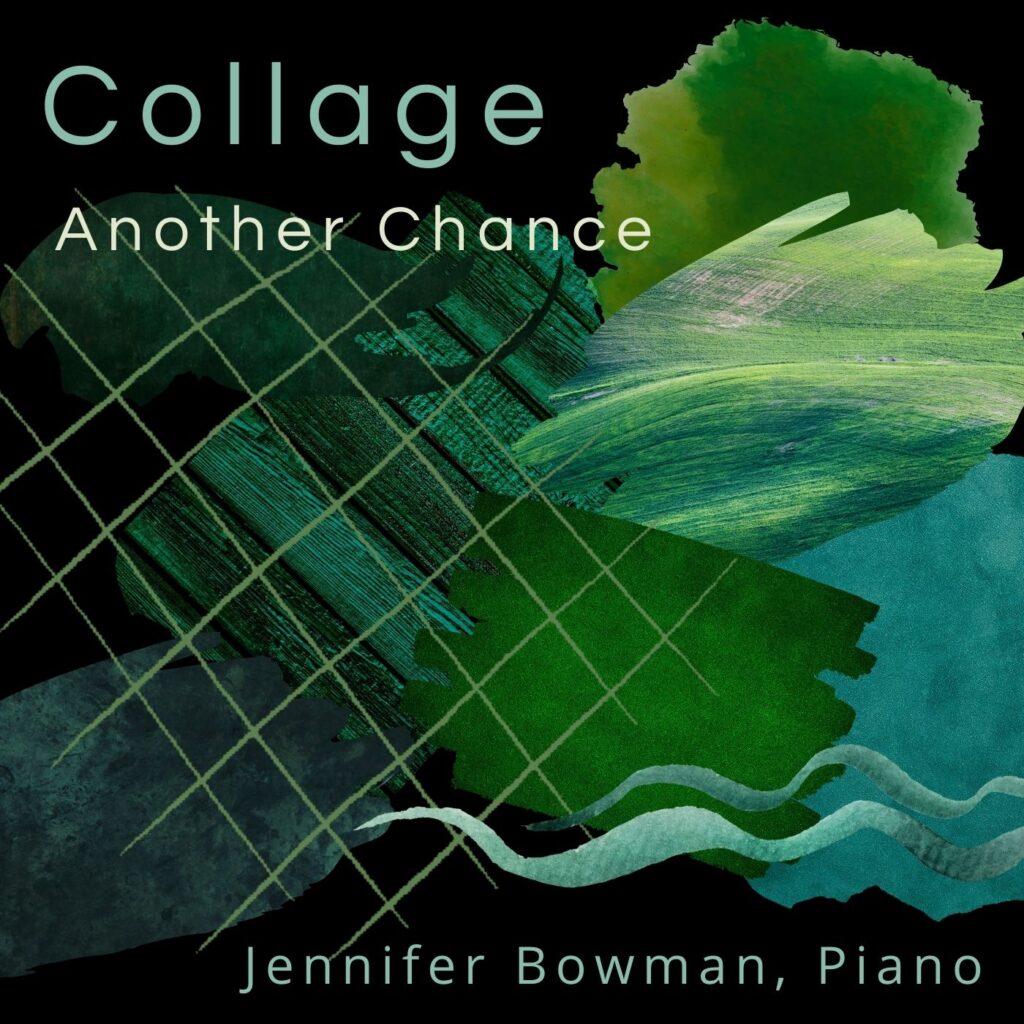 Preludes for Uncertainty Awarded Two Silver Medals!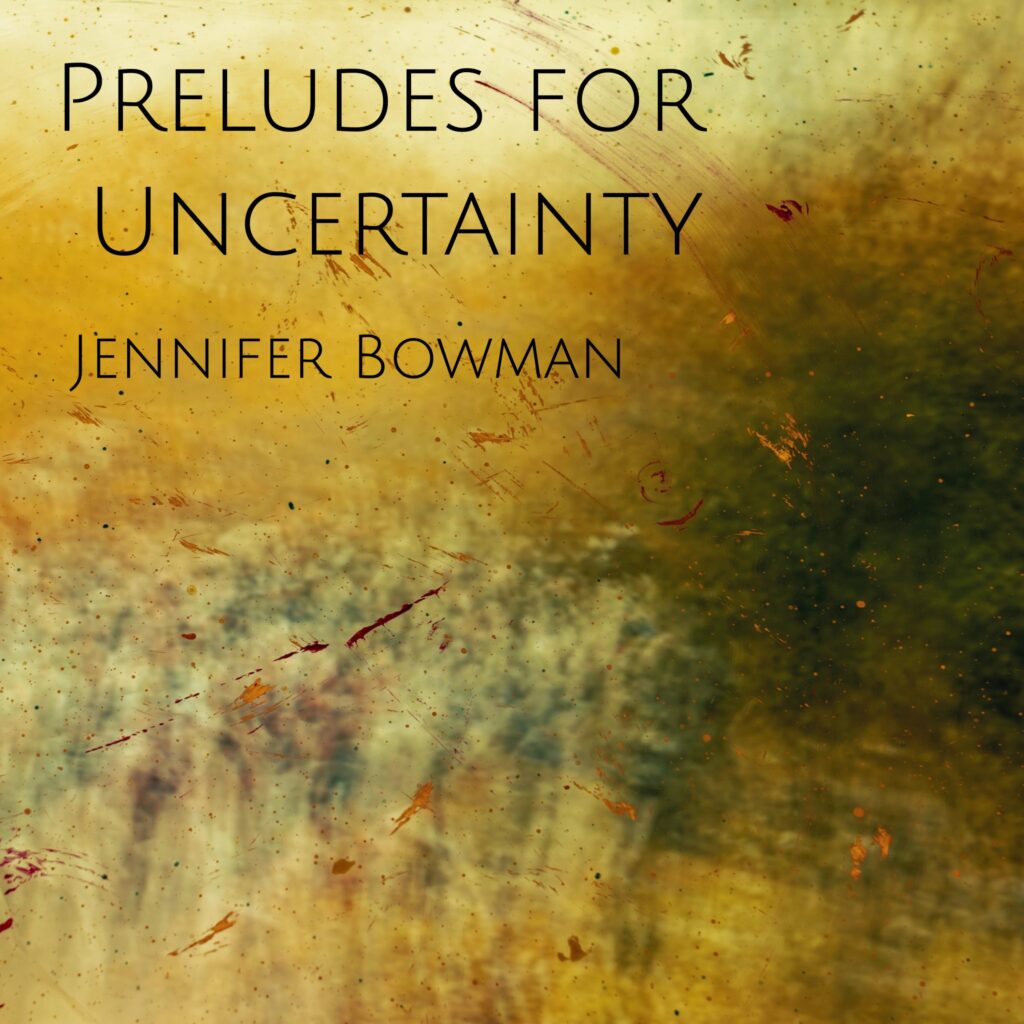 I am very honored to receive two silver medals in the 2020 Global Music Awards in the categories of complete album and composer/composition.
This album is a set of nineteen short piano pieces inspired by the 2020 COVID-19 crisis. It is hard to put into words the complex emotions that have been stirred up during this pandemic, especially if you have lost someone to this virus.
Digital album is available on Bandcamp and signed physical CDs are available here. Please visit this page for more detail about the inspiration of each piece. Special thanks to Michael Stegner for guidance and mastering this project.
I hope that this music resonates with you and gives an outlet to some of the feelings you may have experienced during this time. As always, thanks for listening.
---